Exclusive eBook Offer!
Get research-backed personality type based tools, techniques and strategies based on how kids are uniquely wired to learn in our award-winning book.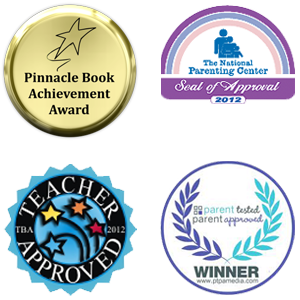 Order now for just $3.99—less than a latte!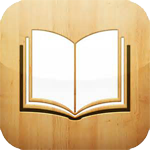 Select Reviews

When I read through [my son's] personalized book, I sat there with my mouth open - floored by the amount of detail and insight, revelation about my son (which intutively I fully recognized as true!), and knowing that it could make an extreme impact on his success. It was almost revolutionary. This is the kit that every child should come with. It would make teacher's jobs easier, parents feel more at comfortable knowing more about how their child works and how to help them in each area - how to advocate for their needs, and make steps to see them grow exponentially.
Lisa F., Homeschooling Parent



Like is too small a word for how I feel about this book. Phenomenal is more like it. I want one for me!
Felicia D., Teacher





This workbook is easy to read, understand and apply. All parents should have one for EACH of their children.
Virginia Koenig, Learning Curve Radio




[This book] will not only help me help my son, but it gave me some great tips so that I can better the way I learn as well.
Lenny B., Parent




I loved the interactive guidance and examples used. It will truly help all parents and teachers...allow to blossom the best that is truly in our children.
Roger Boswarva, Chairman, Ability Consultants


Myers-Briggs Personality Types
Why It's Important
By understanding more about both learning and play behaviors of your children with regard to their Myers Briggs personality type, you will be better able to teach and parent in a way that best suits your child. When a child's dominant personality type function and innate character strengths are encouraged and embraced by parents and teachers at an early age, children will be able to discover their unique talents and potential earlier than their peers.
The Eight Personality Types of Kids Under Twelve
If you're already somewhat familiar with Myers Briggs Personality Types, you may wonder why we've only identified eight types of personality below. Current research shows that children under 4 or 5 have only truly defined the extraversion vs. introversion and the perceiving vs. judging aspects of their personality type. During the early elementary (sometimes preschool) years, children begin to unveil and build strength in their dominant personality type function--one of the four remaining personality type characteristics (Inuitive, Sensing, Feeling or Thinking). It's only in the years after about age 12 that we begin to see their auxiliary personality type become defined.
Browse the MBTI Childhood Personality Types
Extroverted Thinking (ETJ Personality Type) Child
Introverted Thinking (ITP Personality Type) Child
Extroverted Sensing (ESP Personality Type) Child
Introverted Sensing (ISJ Personality Type) Child
Extroverted Feeling (EFJ Personality Type) Child
Introverted Feeling (IFP Personality Type) Child
Extroverted Intuiting (ENP Personality Type) Child
Introverted Intuiting (INJ Personality Type) Child

Assess Your Kids
Kidzmet's award-winning personality type test for kids also incorporates learning styles and multiple intelligences into our preference profiles. Trusted by tens of thousands of teachers, tutors and parents around the globe, Kidzmet will help you better understand how to make your children's souls sing.
For more information on the
Myers Briggs personality type
(MBTI ®) indicator, we recommend you visit the official Myers-Briggs website at
http://www.myersbriggs.org/
.